Worth the Trip! We've found our new favorite Lower Manhattan destination, worth the trip for big-kid playground fun. Within the historic East Village park, there's a brand-new playground with unique and challenging climbing structures, and a second playground with structures taller than almost all others – and tire swings!
Opened in the fall of 2019, the playground on the southeast corner is in two separate spaces. The big-kid space has a variety of features that could be part of an obstacle course, including panels that rotate as you climb horizontally across them; rings large enough to sit and swing on at more than five feet high, and a cargo net at the top of a vertical ladder climb. It was unclear what to do with some of the climbing features, and not all were equally engaging, but my girls could not get enough of it. Outside the gate and across a pathway is the other part of this playground, for little kids, which includes a long, low structure of connected platforms with a couple of mini slides and very low-to-the-ground old-school monkey bars. Also, in this section are swings - 2 big kid, 3 baby, and 1 universal.
Big-kid structures are also the main attraction at the second playground, on the west side of the park. The tallest is at least 8-feet high and includes a climbing wall and a long, fast slide. This structure is also spread out and connected horizontally with several different challenges, making for a great obstacle course. With two big-kid structures, there are many ways to climb up, across, and over, and also a variety of polls to slide down. There are also monkey bars that zig-zag and another set that curves up and sideways. The two tire swings are another fun feature that you'll only find at a few downtown playgrounds. This playground has a few standard features that keep little kids amused: a small play structure each for toddlers and little kids; 3 baby swings, 4 traditional swings, and 1 universal swing; water sprays; and a large sandpit. All of these are on the opposite side of the playground from the big-kid area.
What's More? The park is named for Daniel D. Tompkins who served as the State's governor and then U.S. Vice President. It dates back to 1878, and some of the original trees planted are still there. The park's first playground, built in 1904, was designated for girls only. See NYC Parks more on the history of the land.
Thirty years ago, Tomkins Square Park was not a place for kids to play. In 1988, it had become a homeless encampment. The Community Board's action to institute a curfew and the police eviction of many homeless from the park led to protests for the rights of marginalized people and against gentrification. Protests turned to violent riots (including well-documented police brutality) and looting in August 1988. Clashes continued and homeless remained until 1991, when the park was completely shut down for a year and renovated.
You will also find in the 10-acre park several monuments, basketball and handball courts, a public pool, a dog run, and an asphalt lot that is at the heart of NYC skateboard culture (saved from becoming a turf field in Fall of 2019 after more than 30,000 people signed a petition).
Snack Time/Coffee Break? Tompkins Square Bagel shop (half block north on Avenue A) is a sure bet for a quick lunch, especially with two dozen cream cheese flavors and fun-named deli sandwiches. For coffee, there is a large Starbucks just across Avenue A; even better, a cozy neighborhood option is C&B coffee on East 7th. For unique treats to-go, there are several options nearby: Big Gay Ice Cream (soft-serve with fun toppings), Ray's Candy Store (egg creams and fried Oreos), and Dun-Well Doughnuts (delicious and vegan). Walk down St. Marks Place to discover even more. Our favorite treat spot is Squish Marshmallows, where you can sit down with a rich marshmallow-topped hot chocolate and find home-made flavored marshmallow confections – in an ice cream cone, as a chocolate-covered donut, s'mores, and more.
Visibility/Safety: The three playground spaces here are far from each other and separately fenced and gated. The park is known to be a hangout for homeless people, and there have been reported instances of aggressive encounters with parkgoers; that said, we felt perfectly safe within the playgrounds and when traveling through the park pathways during the day.
The northwest playground has tall fences and two heavy, well-visible gates. This playground has concrete between structures and some uneven rubber tiling that could lead to trips and scrapes. It may be difficult to keep track of both younger and older kids in this large playground.
The new, southeast playground spaces have low fences, one gate each, and are fully tiled in a soft rubber surface. Here, your group will need to stick together and experience the two separate spaces (the big-kid space with unique and challenging climbing structures or the little-kid space that includes the swings) one at a time since there is a path and some distance between them.
Bathroom Emergency: There is a bathroom within the park but it was not clean when we visited and there is no changing table. Starbucks on the west side of the park may be the safest option; Tompkins Square Bagel has a bathroom but no changing table.
Features: Slides, baby swings, big-kid swings, universal swings, tire swings, monkey bars, special climbing structures, sandbox, water sprays.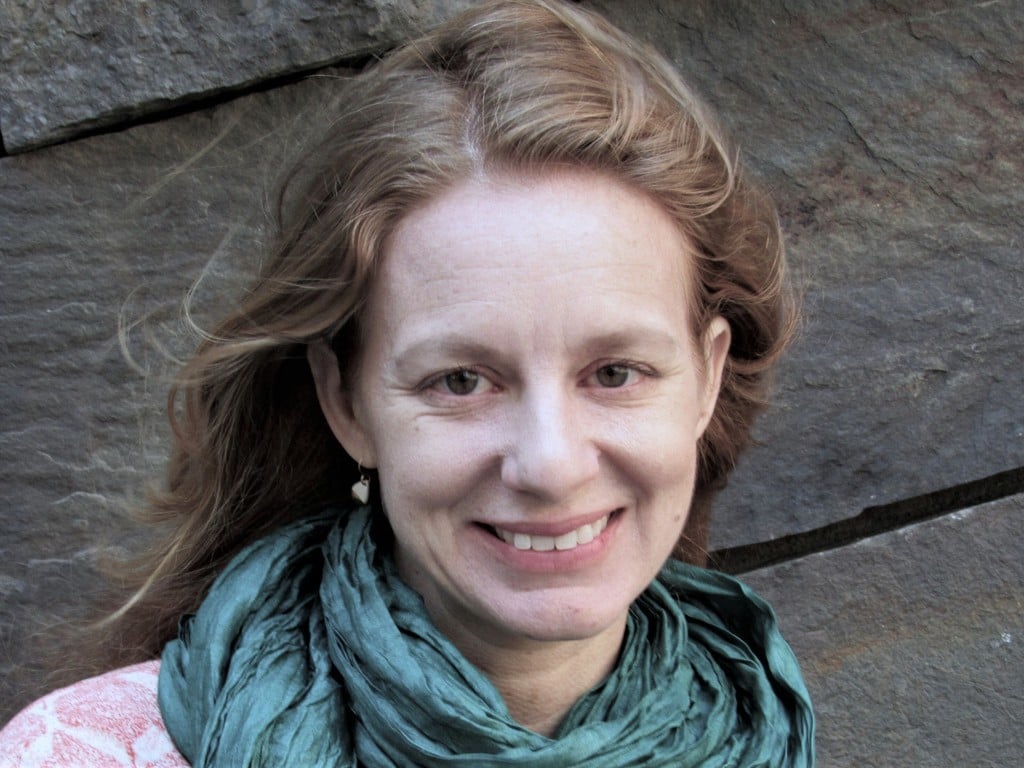 Gianna Abruzzo is a Brooklyn-born adventurer with nearly ten years of experience exploring playgrounds – in Lower Manhattan, around NYC, and in eleven more countries – with her three daughters. Gianna seeks to share a sense of community and pride in the places we play. Follow her on Instagram
Related articles:
Macaroni Kid Lower Manhattan is the family fun go-to source for the latest and most comprehensive information in our area. Subscribe for FREE today and receive a one-year free parenting magazine subscription on us!