Following safety protocols, the nation's only math Museum is ready to welcome visitors through its pi-handled doors again
The National Museum of Mathematics (MoMath), the only math museum in North America located in New York City, is reopening to the public on Thursday, July 1 at 9:30 a.m. after being closed since March 14, 2020, due to the Covid-19 pandemic.
"We are thrilled to welcome visitors back after being closed for more than one year," said MoMath's CEO and Executive Director Cindy Lawrence. "Safety is our top priority, so we will be following official guidelines to provide a safe and healthy environment for all. We are delighted that we can once again invite the public to walk through our pi-handled doors and enter a world of mathematical wonder, where interactive exhibits and dynamic programs make math fun, beautiful, and accessible for people of all ages and math proficiencies."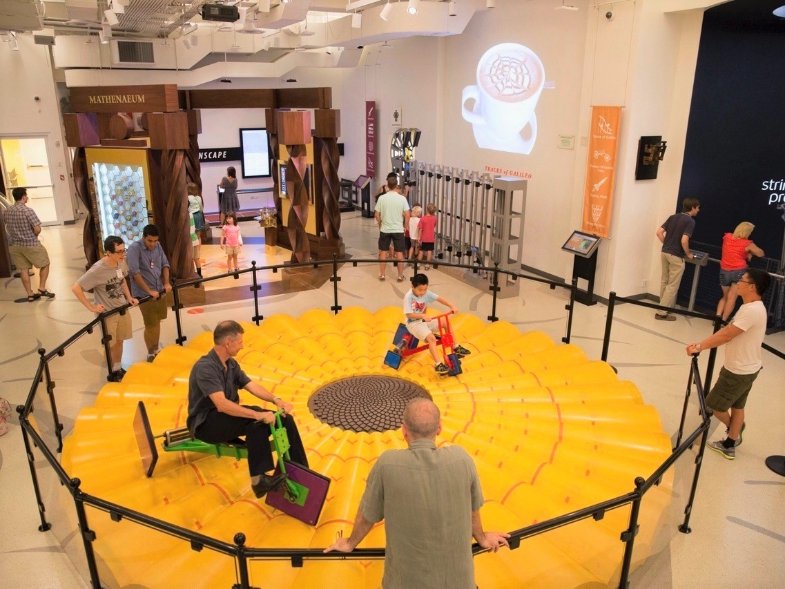 Visitors enjoying MoMath's popular Square-Wheeled Trike exhibit
More than 40 of MoMath's popular, interactive exhibitions will be available for visitors to explore, including two new exhibits, Tetrasphere and Marble Multiplier, that reveal the beauty and wonder of mathematics through numbers and patterns.
MoMath's new Tetrasphere (left) and Marble Multiplier (right) exhibits
On Saturday, July 3, the Museum will open a third new exhibit, Alternative Perspectives, that showcases Dutch artist Anton Bakker's sculptures designed from mathematical principles in steel, bronze, and digital formats that embrace the exploitation of perspective and viewpoint to create illusion. Alternative Perspectives, showing in MoMath's Composite Gallery, will also explore several unique and unusual works by the famed M.C. Escher that only exist in small quantities of 10 copies or less worldwide.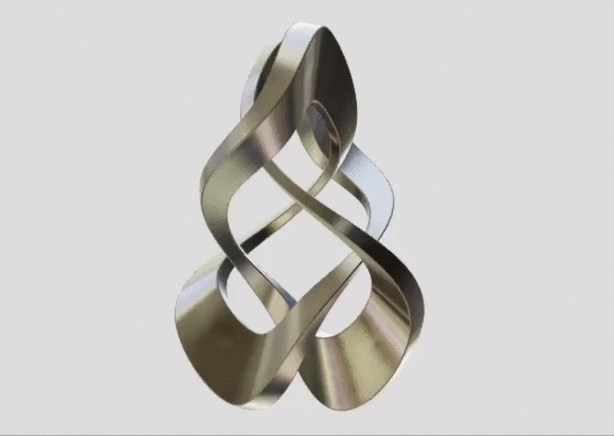 Dutch artist Anton Bakker's "Opus 325846" sculpture featured in Alternative Perspectives
The Museum's visiting hours will be Monday through Sunday, 9:30 a.m. to 5:30 p.m. with timed-entry tickets for three two-hour sessions daily. MoMath has developed comprehensive safety procedures for its staff and visitors, following guidelines and recommendations issued by the Centers for Disease Control (CDC), New York State, and New York City.
Purchase your timed-entry ticket(s) here. When you register for one or more tickets for reopening day on Thursday, July 1, use the discount code MACKID2021 in the "Admission Fees" section of the registration form to attend one FREE MoMath event of your choice from a selected list. Once you have successfully registered for your ticket(s), contact functions@momath.org to inquire about the list of events and to set up your free registration.
MoMath is located at 11 East 26th Street between Fifth and Madison Avenues, across from Madison Square Park. For more information about MoMath, visit momath.org.
Related articles:
Macaroni Kid Lower Manhattan is the family fun go-to source for the latest and most comprehensive information in our area. Subscribe for FREE today and receive a one-year free parenting magazine subscription on us!