Children are drawn to different textures and enjoy using their fingers to explore the world around them. In fact, it's hard for a child to resist touching! It's best to design activities where young children don't need to tap into impulse control - and creating a floor full of rich learning materials of varying textures will keep their attention and allow them to touch everything. As their fingers trail across the materials, their brains are making big connections; they are sorting, categorizing and defining the world around them. I am always amazed at the ways my young daughter explores simple objects. She looks them over so intently and with such interest in all the nooks and crannies. While adults take textures and tactile experiences for granted, they are essential to developing minds.
There are so many little scraps and bits and pieces of paper, fabric, and textiles that we collect over time that are perfect for a bad weather activity. Because one of my first occupations was a handmade papermaker, I have quite a big collection of different fibers that I like to pull out for my daughter to explore. My mother is an accomplished quilter, from a long line of quilters, so of course, we always have scraps of fabric and batting around as well. But even if you don't have a wide variety of things to use, you can still lay out a thoughtful exploration with whatever it is you have at home!
Ideas for different textural components:
Fabric swatches
Carpet samples
Sandpaper
Wet newspaper
Cardboard, smooth and ripped to feel the corrugated areas
Fake grass/turf
Ribbons
Lace
Linoleum/flooring samples
Felt
What developmental components is your child discovering through the use of varied textures? She is learning to differentiate between similar and dissimilar objects. As you speak to your child about what she is touching, she will gain vocabulary and important descriptors to talk about her experience. He will be learning the basics of sorting and categorizing and learning how to group objects – this is called creating a schema (for example, your little one might realize that three separate pieces of fabric with different colors and designs are all still under the umbrella title of fabric). He will also be strengthening his pointer finger as he drags it across the different textures and his brain will be engaged and fascinated by the change in sensation from one surface to the next.
Looking to extend this activity or translate it for an older child? You can use the different surfaces to paint on, draw on, or you can add blocks and small animal/people toys for your child to build with and use. Older children still need exposure to interesting and engaging textures – touch always helps children focus and tap into their optimal learning mode. Even as an adult, I find I learn much more when I am able to touch and get close to something versus engaging from afar or through language alone.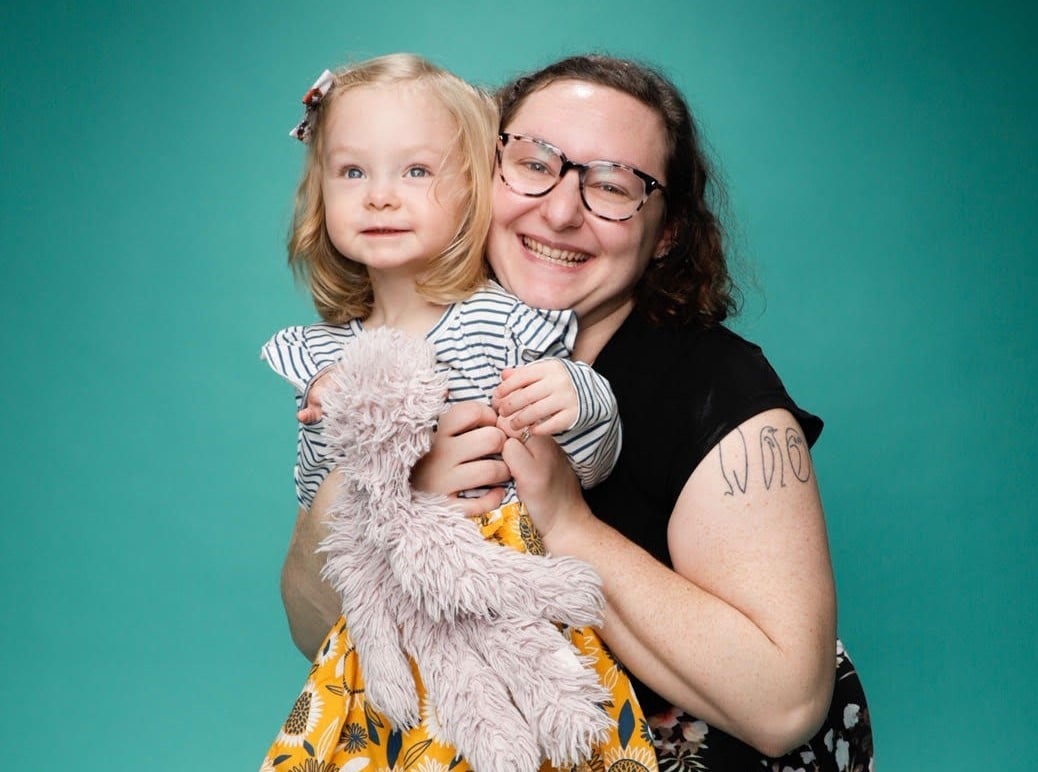 Rachel McMinn is an early childhood educator at Buckle My School Preschool in Tribeca, who has taught the young 2-year-olds for almost ten years. She holds a Masters in Early Childhood Education from Hunter College and a Writing degree from Pratt Institute. She lives in Brooklyn with her infant daughter, post-production & screenwriting husband, and two attention-seeking cats.
Buckle My Shoe | Facebook | Instagram
Related articles:
Macaroni KID Lower Manhattan is the family fun go-to source for the latest and most comprehensive information in our area. Subscribe for FREE today.