Recommended for ages: Preschool and up
Let's talk about eating veggies, shall we? Or about not eating them some days. Taste buds on kids seem to be a fluid situation. I often say my daughter's preference for food has much less to do with likes and dislikes, and more to do with the day of the week. I'm always looking for ways to have casual conversations around food and books are one of the best ways to introduce your child to the idea of new food items without forcing a taste test. 'Eating the Alphabet' by Louis Elhert has been such a fun book to have on our shelf for a few reasons. First of all this book displays the widest assortment of fruits and vegetables I have ever seen. It's been such a wonderful way to visual point out foods my daughter likes, and ones we'll be adding to our grocery list. This book's also provided a great way to work on speech. With food items listed by letter, we get a unique opportunity to practice alliteration for each letter. I can't talk about this book without mentioning the gorgeous artwork which is how we lastly use this book, to discuss colors. With varying shades of colors in every item, we get to pick out darker and lighter colors. Did I mention this book is hardcover and small? Meaning it's great for smaller hands (and mouths), perfect for the restaurant distraction bag, and useful all the way up to the sous chef years.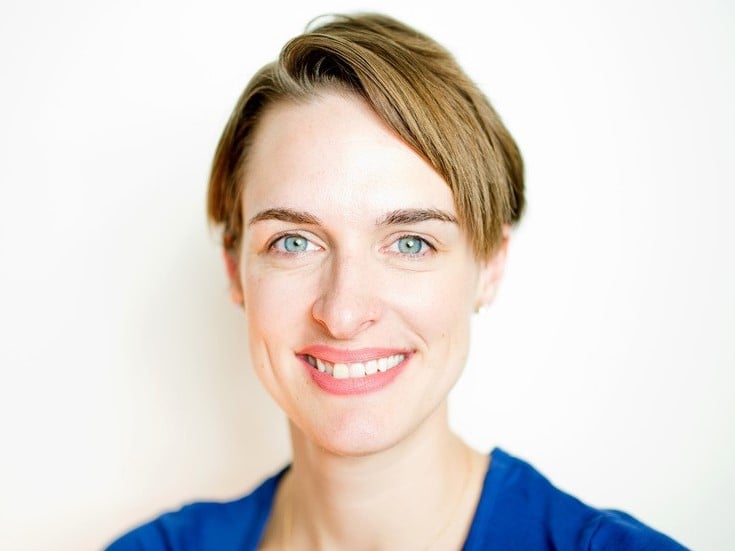 Kayla is a wife, mother and beach-loving book reader. She's a family photographer over at Kayla Rochelle Photography, and organizer of the Facebook group, Little One's Literary Review. Her love of good books started as a child and only grew with the birth of her own daughters. Kayla's got an undying love of children's books with gorgeous illustrations and moral lessons.
Related articles:
Macaroni Kid Lower Manhattan is the family fun go-to source for the latest and most comprehensive information in our area. Subscribe for FREE today and receive a one-year free parenting magazine subscription on us!