Oh, glorious fall apples! How you mock me from farmstands, how you force me to succumb to peer pressure and drag the grumbling troops to a random upstate farm for "apple picking."
Congratulations! You have once again executed that dreaded farm visit, without which you would be a terrible parent in the eyes of your Instagram followers. After accounting for the car rental and the steep entry fee to pick fruit that you have to actually pay for, you convince yourself it's not a scam. You are after all paying for the "experience!" The price of subjecting your family to a cramped New York apartment space is this one loathsome annual pilgrimage.
Well, proud owner of twenty pounds of very expensive apples, all is not lost. You may be tempted to make the traditional apple pie, or muttering under your breath, turn this dreaded bushel into apple jam, but let me assure you, that would not be very wise. The best use of this fruit is this simple glorious apple spice cake that will stay heavy on your dessert rotation all season long. It's super simple to make, no mixers required and it tastes even better the next day. Sadly, it probably won't last that long! This recipe is an adaptation of many apple spice cake recipes I've come across, and I've tweaked it to make it my own.
Ingredients
The original recipes called for a bundt pan, I didn't have one so used a regular nine-inch cake one, but I think a spring foam would work wonderfully as well.
For the apples:
4 to 6 apples, I use a mix of whatever looks good
1 tablespoon ground cinnamon
1/2 tsp ground nutmeg
5 tablespoons (65 grams) granulated sugar
1 tbs orange zest
Now, here is where you can really elevate your cake. I had a long-forgotten bottle of supercassis from France in the fridge and added a nice splash of it to the apples. An apple rum would also work well here. Of course, with kids, you probably want to go with a touch of apple cider instead! If your apples are too sweet, add a nice squeeze of lemon juice. Peel, core and chop apples into one-inch chunks. Toss with the above ingredients and set aside. Let the apples sit and macerate for a while. You don't want to rush this, give it at least thirty minutes because, trust me, the juice produced is glorious.
For the cake:
2 3/4 cups (360 grams) flour
1 tablespoon baking powder
1 teaspoon fine sea salt
1 cup (235 ml) vegetable oil (safflower, sunflower, olive, and coconut oil also work, as does melted butter)
2 cups (400 grams) granulated sugar
1/4 cup (60 ml) orange juice or apple cider
2 1/2 (13 ml) teaspoons vanilla extract
4 large eggs
1 cup (130 grams) walnuts, chopped (optional, we never use them)
Heat oven to 350°F and grease your pan well. This is a very moist cake so make sure your pan is floured and greased otherwise use a spring foam pan. Stir together flour, baking powder and salt in a large mixing bowl. In a separate bowl, whisk together oil, orange juice or cider, sugar, vanilla and eggs. Mix wet ingredients into dry ones; scrape down the bowl to ensure all ingredients are incorporated. Spread half of the apples (and their juices) over it. Add some fresh citrus zest. Pour the remaining batter over the apples and arrange the remaining apples on top. Another sprinkle of orange zest. Bake for about one and a half hours, or until a tester comes out clean. Watch out for unbaked batter hiding under apples. If the top is browning too quickly before the cake is done, cover with some foil. Allow cake to cool completely before running a knife between cake and pan, and unmolding onto a platter.
This cake is glorious fresh out of the oven, but even more sublime the next day. The edges are crunchy and crisp the center is soft and pudding-like. The texture of the apples is so unique in each layer of the cake! Serve it with a salted caramel sauce or whipped cream or even ice cream, but honestly, it needs no adornments. Save a slice to savor with your morning coffee and all the apple picking angst will be long forgotten or at least be totally worth it!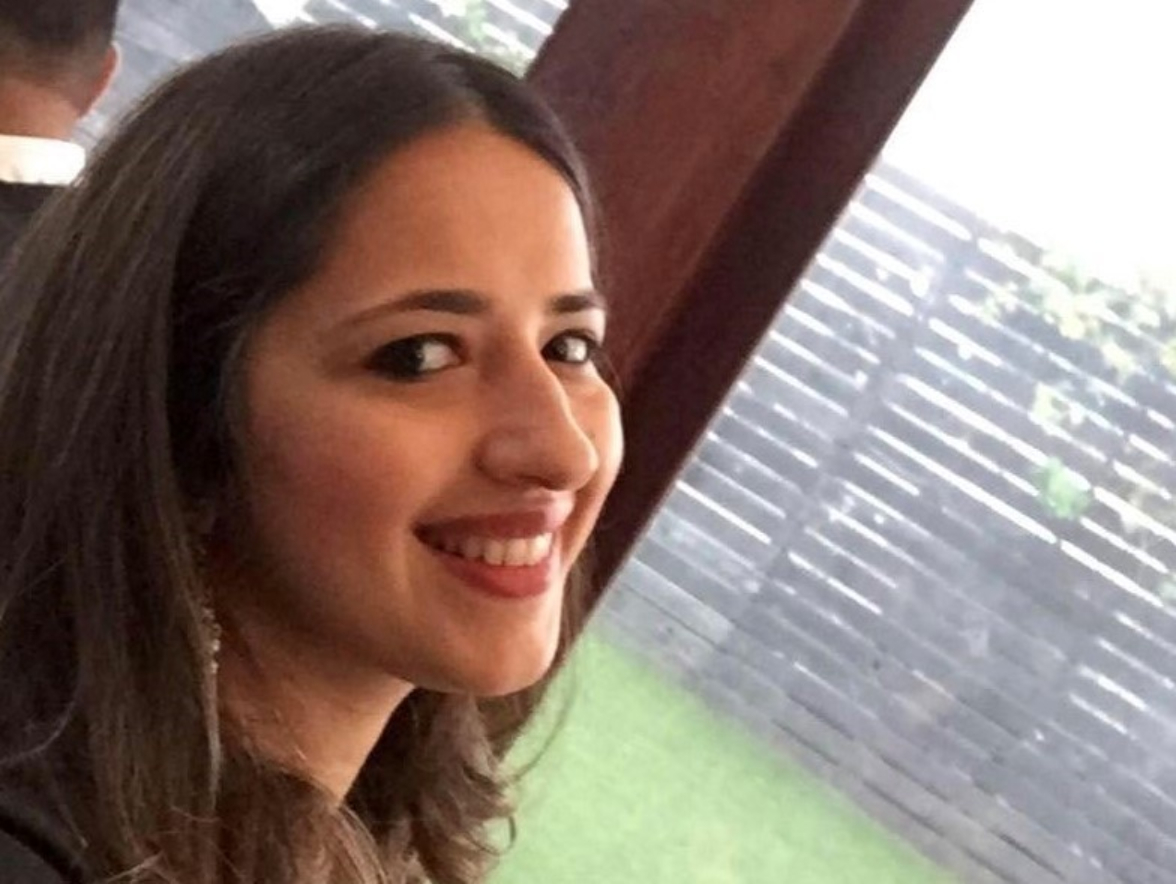 Aarti Sanan is a mom to two very misinformed kids who think their home is a restaurant. Between navigating the idiosyncratic ideologies of a 10-year-old vegetarian animal activist and feeding an 8-year-old paranoid gourmand allergic to nuts, dairy, sesame and boring food, she cooks a LOT. A trained chef, yoga teacher, former journalist and full-time volunteer for all causes, she spends any free time tweaking and creating recipes, thinking up intriguing lunch box ideas, scheming to poison her kids with healthy food, and slaving over the stove. She loves every minute of it!
Related articles:
Macaroni KID Lower Manhattan is the family fun go-to source for the latest and most comprehensive information in our area. Subscribe for FREE today.