Stop by if you're nearby! A giant sandbox for little kids with fabulous views of the Hudson River, Kowsky Plaza Playground is a quiet, hidden gem for play in Lower Manhattan.
Set above the Battery Park City Esplanade just south of Brookfield Place, the playground's main feature is a miniature play structure that is set within the sand. For young explorers, the plastic structure includes a small rope ladder and climbing wall, and a slide that is low but surprisingly steep. The whole structure stays low enough to keep a hand close by as the littlest climb steps and cross platforms. There is also space below the structure to play and dig. There can be a line for the two baby swings, which are set apart from the sandbox but are not separated by a gate.
One of the prettiest playground features we've seen is this sea-glass blue-tiled wall of water sprays, with each button engaging different types of spouts. Another artistic element is birds with metal "feathers" that can be flipped up and down. Overall, it is a pleasant setting, with vined trellises and large trees shading the playground, as well as the activity of the Hudson River and the Jersey City skyline in view.
What's More? The playground was previously called "Pumphouse Park," because the site is atop the river-water cooling mechanics for the original World Trade Center buildings. The playground was built in 2005 and the playground as well as surrounding plaza named for Monsignor John J. Kowsky, who was an NYC Police Department Chaplain. The NYC Police Memorial is also nearby, dedicated to those who lost their lives in the line of duty. Also worth checking out is a segment of the Berlin Wall (with interesting graffiti) given by the German Consulate to the Battery Park City Authority on the 15 year anniversary of the fall of the wall. More information about these public sites can be found here. The playground is maintained by the Battery Park City Parks, which provides a multitude of free family events and kids activities (mostly outdoors, April – October).
Snack Time/Coffee Break? There are many shaded benches and five metal tables at different heights with stools inside the playground. There is a spacious Le Pain Quotidien about a five-minute walk away on South End Ave. with coffee, pastries, and an attitude that is fairly easy for a family sit-down lunch. Nearly as close is Brookfield Place, with many options at the busy Hudson Eats food court.
Visibility/Safety: Visibility is very good at the playground, as it is one large square with the play structure at the center and swings set slightly apart but still always in view. The soft, bouncy play surface surrounding the sandbox was resurfaced Summer of 2019. The area can get slippery with sand, though, and sand is unavoidable for this experience, which some parents prefer to steer clear of altogether. The one safety concern I had recently was the stone wall on two sides of the playground that is low enough for my (older) daughters to climb up on with no barrier to a straight drop down (especially high on the river-facing side).
Bathroom Emergency: You might think the two nearby wood and metal structures are bathrooms, but keep walking! (They hold mechanical equipment for the Police Memorial.). Le Pain Quotidien has two bathrooms with diaper changing stations and the closest bathroom in Brookfield Place is on the second floor at the food court.
Features: Slide, baby swings, sandbox, water sprays, picnic tables, nearby snacks.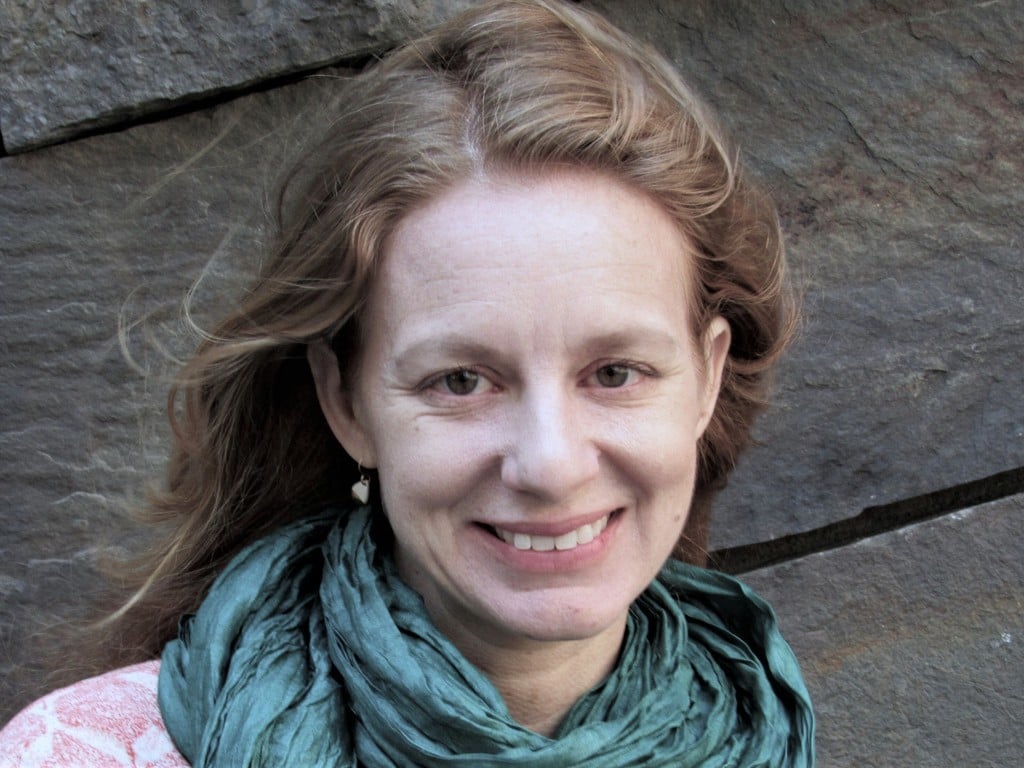 Gianna Abruzzo is a Brooklyn-born adventurer with nearly ten years of experience exploring playgrounds – in Lower Manhattan, around NYC, and in eleven more countries – with her three daughters. Gianna seeks to share a sense of community and pride in the places we play. Follow her on Instagram
Related articles:
Macaroni Kid Lower Manhattan is the family fun go-to source for the latest and most comprehensive information in our area. Subscribe for FREE today and receive a one-year free parenting magazine subscription on us!