Your foundation will only look as good as the skin underneath, so maintaining a consistent skincare routine is key. Foundation will help you to create a nice blank canvas and even out your complexion or any imperfections. It's a no-brainer that it should be applied on cleansed skin, but priming often gets overlooked.
Ok, a primer may add an additional step to your makeup routine, but it will go a long way to ensure that your foundation looks flawless since it turns your skin into a perfectly smooth surface. How you apply your foundation determines the coverage and overall evenness of your look.
1. Start in the center of the face, on the apples of the cheeks, and slowly blend out.
2. Always start by applying just a little bit of foundation, and then add more until you have just the right amount of coverage. The goal is to only apply the foundation where you need it so that your skin still looks like skin. Let's face it: there's nothing worse than ending up with a face caked in foundation. (Tip: If you have to apply foundation all over your face for it to look even, then you're using the wrong shade.)
3. Stipple, don't paint. Avoid any wiping or rubbing motions because that will only push the foundation around and cause streaks.
You can apply your foundation in many different ways. Some might suit a specific skin tone more than others. Try them out and see what is best for you.
You can apply your foundation in many different ways. Some might suit a specific skin tone more than others. Try them out and see what is best for you.
Here are 5 tools to apply foundation:
| | | |
| --- | --- | --- |
| | | |
| Stippling/flat top brush | Flat Foundation Brush | Powder Brush |
Fingers
Using your finger can be the fastest way to apply your foundation, quick and easy. The warmth from your hands will warm up the product and it will provide light/sheer to medium coverage, and helps blend the product seamlessly into your skin. But keep in mind if you have oilier skin this method can make you appear oilier because your product will mix with natural oils that we have on our hands.
Stippling/flat top brush
The stippling brush is a great tool to apply your foundation. It can provide from light to full coverage depending on the motion you choose. Small circular motions will give you light/sheer coverage and stippling motion (patting into your skin) will give you medium to full coverage.
Flat foundation brush
With a flat brush using small strokes only to apply foundation and spread it on your face and neck. Next, tap the product into your skin, don't skip the tapping it will help set the foundation into your skin and blend brush strokes.
Powder brush
A fluffy powder brush will help you blend and buff your product well and create a light to sheer coverage. Even if you have a product that offers more coverage, you can dap a little bit onto your face and then blend it all out.
Beauty blender/ Sponge
Your beauty blender must be damp, that's very important. If you use your blender dry it will soak up a lot for your product and might give you uneven application. (TIP: Don't drag your blender on your skin, instead, gently bounce it off your skin to make sure the product is buffed nicely and your foundation is flawless)
With an even complexion, you're ready to add some color and dimension to your face!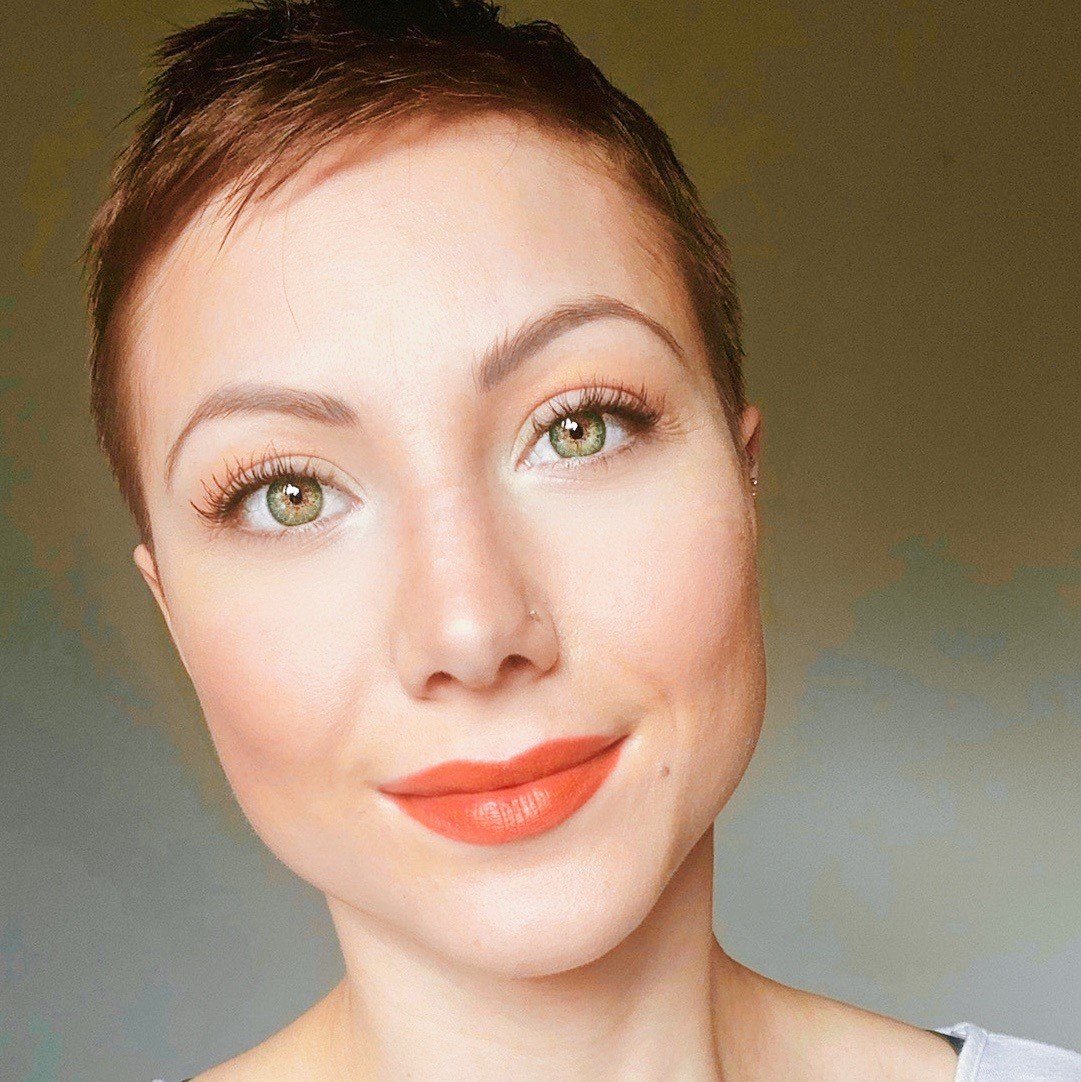 Sara was born and raised in the Czech Republic. In 2012, she moved to the US and worked many jobs but never felt fulfilled, which lead her to share her story and her passion for fitness (former fitness professional), nutrition tips (vegan) and makeup. She is also a new mom. Sara and her husband welcomed their baby boy in June 2020.
Sara is a makeup junkie at heart and decided to start her own business to help women look and feel their best. She loves supporting other business moms feel beautiful inside and out as they work to create their own destinies. You could find out more about her HERE.
Related articles:
Macaroni KID Lower Manhattan is the family fun go-to source for the latest and most comprehensive information in our area. Subscribe for FREE today and receive a one-year free parenting magazine subscription on us!