As the first celebration of the holiday season, Thanksgiving has always had such a special place in my heart. I love the excitement that comes just before the holiday and how the excitement grows even higher once it's done. I'm excited to share with you four Thanksgiving books that will be perfect for sharing this year.
By: Phyllis Alsdurf
Illustrated by: Jenny Lovlie
Recommended Ages: Preschool - 3 Grade
This book is about a real-life family who invites all of their neighbors over each Thanksgiving for a backyard feast. Full of bright fall-themed illustrations this book will bring all the warmth of kindness and neighbors that we've all been missing this year.
By: Melissa Sweet
Recommended Ages: Preschool - 3 Grade
When you're watching the Macy's Thanksgiving Day Parade and enjoying all the balloons, have you ever stopped to wonder just who invented them? This book is about Tony Sprag, the puppeteer and inventor, who dreamed up these friendly creatures in the sky and figured out how to create them. This is a fun read with lots of collage-style illustrations.
'Twas the Night Before Thanksgiving
By: Dave Pilkey
Recommended Ages: Preschool - 3 Grade
During a class trip to the Turkey farm, a class learns all about where their Thanksgiving dinner comes from and they are not about to sit by and not do something about it! Dav Pilkey's classic style of writing and drawing makes this a fun read for all fans.
By: Julie Markes
Illustrated By: Doris Barrette
Recommended Ages: Preschool - 3 Grade
Each page of this book is dedicated to a different moment of gratitude. Sometimes they are big things like family and sometimes they are small things like toys but all of the pages serve as a reminder that it's important this season to sit in a moment of gratitude for all of the things we have.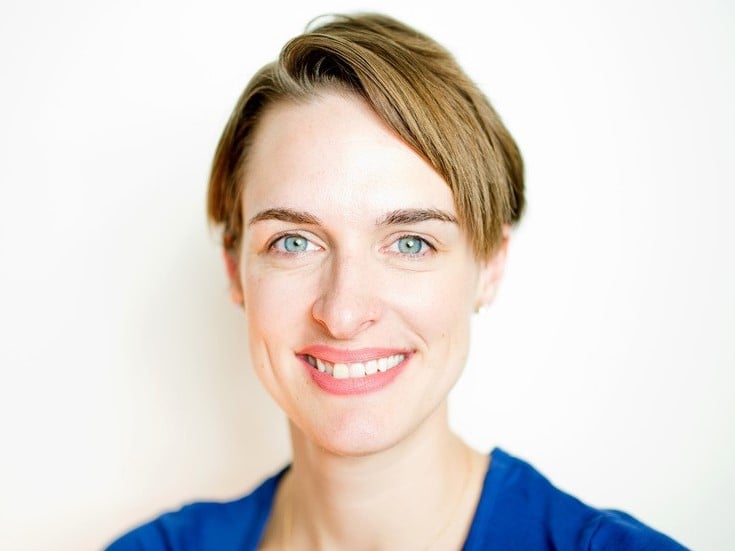 Kayla is a wife, mother and beach-loving book reader. She's a family photographer over at Kayla Rochelle Photography, and organizer of the Facebook group, Little One's Literary Review. Her love of good books started as a child and only grew with the birth of her own daughters. Kayla's got an undying love of children's books with gorgeous illustrations and moral lessons.
Related articles:
Macaroni KID Lower Manhattan is the family fun go-to source for the latest and most comprehensive information in our area. Subscribe for FREE today and receive a one-year free parenting magazine subscription on us!