You've purged, donated your items in good working condition and if you're like most people, you still have a few items left that you have no clue what to do with. We hope you find the below recycling guide helpful in answering your remaining questions as it relates to clearing the last of your clutter and doing your part to ensure these items are handled properly and don't end up in our waterways, soil and landfills!
HOUSEHOLD ITEMS
Rechargeable batteries from computers, digital cameras, e-cigarettes, electric toothbrushes and cordless power tools need to be recycled because they have toxic chemicals and heavy metals in them. To properly recycle your batteries, go to Call2Recycle to find a location close to you. In NYS, you can also bring these items to stores that sell them. They must legally accept (for free) up to ten batteries of the same shape and size that they sell.
Common household batteries found in items such as remotes, clocks, flashlights, smoke detectors and some of your kids' toys can be disposed of in the trash in NYS. They no longer contain mercury, which means they are not hazardous waste.
Incandescent and LED bulbs can be thrown in the regular trash. It is recommended to double-bag them for safety. Fluorescent and Compact Fluorescent Light bulbs can legally be discarded in the trash (double bag for safety). However, they do contain small amounts of mercury and are best brought back to a retailer that sells these types of lightbulbs or brought to a SAFE Disposal Event or Special Waste Drop-Off Site. Please note that due to COVID-19, SAFE Disposal Events and Special Waste Drop-off Sites are suspended through June 2021.
Any pharmaceutical and sharps items should be properly disposed of and you can check for local drop off locations. Call ahead to ensure your items will be accepted. Also, all NY hospitals and nursing homes are required by law to collect household sharps. Make sure sharps are packaged safely in a puncture-proof container.
Harmful household products such as pesticides, paints, solvents, flammable items, fluorescent and CFL light bulbs, electronics and printer cartridges should be properly disposed of at a SAFE Disposal Event or Special Waste Drop-Off Site. For printer cartridges, you can also check your local retailer for recycling programs, however, stores such as Staples have temporarily suspended these services.
Recycling Refresher: Soft plastics such as Ziplocs, plastic bags and dry-cleaning bags can't be recycled. Try bringing the latter two back to the retailer to recycle or reuse.
If you still have questions or need a friendly reminder on what can (and can't) be recycled in your everyday bin, read What to Recycle. In the spirit of giving back, make sure you are doing your part and abiding by NYC recycling rules. Don't you like it when people make your life easier?!
PERSONAL IDENTIFYING PAPERS
If you don't own a shredder and you're comfortable not seeing your documents shredded, you can bring these documents to your local Staples or UPS store for a fee. If you prefer a service to come to you and see your documents shredded in person try a service like Time Shred or Legal Shred. For future reference, NYC has annual free Shred Fest events, which unfortunately have been canceled this year due to COVID-19.
ELECTRONICS
Check where to donate and recycle electronics here. We find people get stuck on two things:
1. Securely erasing your electronic device before donating or recycling it
2. Transferring old media to current technology
For the former, wiping your hard drive is an advanced procedure. If you need help securely erasing (or retrieving) your personal information you can utilize a resource such as Tech Concierge or Ivan Expert. To convert old media to current media try a service like Rainbow Video or Dijifi. We promise you will feel so much better once this is off your "to-do" list!
DO YOUR PART
New Yorkers throw out over 10,000 tons of garbage a day. The best way to keep garbage from landfills is by reducing your consumption. Fewer items = less garbage. Do you really need those tchotchkes for your kids? Think about using reusable tote bags or replace your Ziploc's with Stasher Bags or If You Care Sandwich Bags. Reduce your use when you can and reuse and recycle the rest.
The city has some great recycling programs you can apply to set up electronic and clothing recycling in your buildings. ecycleNYC allows residential buildings of 10 or more units to apply to have a small electronics recycling bin kept in their building.
RefashionNYC is a complimentary clothing donation and recycling service. It is available for different property types and you must submit an application. According to the website, you can donate clothing, accessories, linens and torn clothing – score!
Some of the GrowNYC Drop-off Composting Locations have reopened. Check out the map to find one closest to you. Not sure if composting is for you? Check out Make Compost, Not Trash. Pro Tip: You can freeze your food scraps until the drop off days, so your kitchen stays smelling yummy!
MAKE IT EASY
It is one of the guiding principles at Let Laura to create sustainable solutions that can be maintained on their own. This is key to staying organized! Set up a donate and specialty recycle bin in your home so that you have a safe place to put items that you no longer need. You will feel so much better knowing that you have a designated spot to put these items and that they won't be creating clutter in your home. When it's full, it's time to donate or recycle it!
*This list has been written to best reflect recycling operations during COVID-19. For up-to-date information, visit DSNY updates. Let Laura LLC is not affiliated with the vendors listed in this article.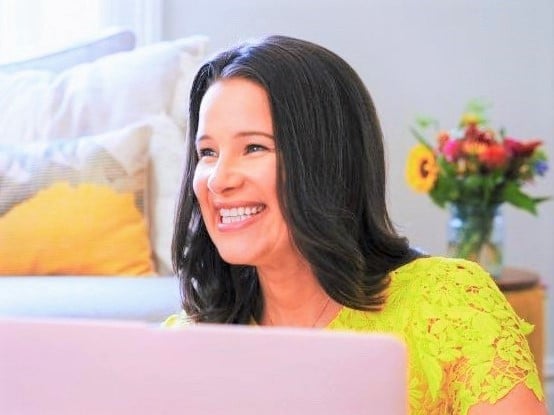 Let Laura
's mission is to help create purposeful places for the important things in your life, opening up space and time to focus on living the life you love. Their clients want to make their lifestyle and physical spaces more efficient, less chaotic and overall better. The Company shares your desire to keep things practical and pretty. Their systems will help you create a life that is simple, stylish and sustainable.
Laura has been called fun, detailed, creative, genuine and optimistic. She has always believed the more positive your outlook, the more positive your outcome. When she is not solving space challenges or alleviating the stress of the moving process for clients, you can find her hanging out with her husband and daughter, traveling the world (she has been to forty-two countries and counting!), playing at the water's edge or cooking up something delicious at home.

Download Laura's all-time favorite organizing products and quick organizing tips to create the space you crave
HERE
. For more inspiration, follow her on
Instagram
.

Related articles:
Macaroni KID Lower Manhattan is the family fun go-to source for the latest and most comprehensive information in our area. Subscribe for FREE today.