Summer is here and things are really heating up! Stay cool with this cute watermelon paper fan.
Crafting is such a great way to spend quality time with your kids. It also gets your child's creative juices flowing, which is so important for their development.
What I love most about this craft is that it only uses common household items, so you most likely already have everything you need!
Supplies:
pink and green construction paper
black and green markers (non-washable, or you can substitute paint)
popsicle stick
thin string or thread
glue
glue stick
Step 1: Use a green non-washable marker to color the popsicle stick on both sides. Make sure to color all of its edges too. (You can also paint the stick green instead.) Set it aside.
Step 2: Cut the pink construction paper in half. Then, cut 4 strips (about 1" thick) of green construction paper. Use the glue stick to glue the green strips onto the long edges of the pink papers (see picture above). Use a black marker to draw watermelon seeds on the pink paper.
Step 3: Stack the two papers on top of each other, then fold it like an accordion (fold a small strip, flip it over and fold another strip of the same width, then repeat these steps).
Step 4: Separate the two papers, then fold each "accordion" in half to give them a good crease. Next, use the glue stick to glue the two together to form one long accordion. (See pictures above.)
Step 5: Tie a piece of string or thread around the center of the accordion. Make sure to tie it tightly, as this will hold the fan together. Cut off the excess string.
Step 6: Use the glue stick to glue two ends of the accordion together, creating a semicircle.
Step 7: Glue the remaining two ends of the accordion together, using regular glue, with the popsicle stick between them. (See picture above). Use clothespins to hold it together until it dries.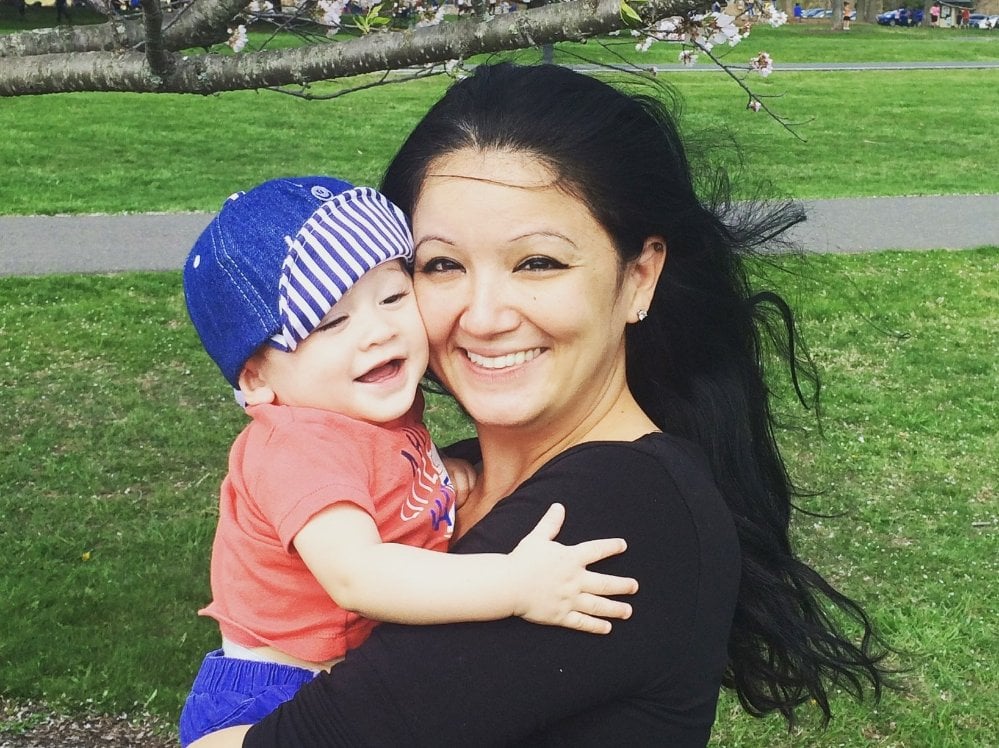 LeeAnne is the creator behind Raising Veggie Lovers, a resource for delicious recipes, fun crafts, and educational activities for kids. She is a stay-at-home mom of two young kids, and when she's not busy with them, she enjoys trying new foods and traveling.
Related articles:
Macaroni Kid Lower Manhattan is the family fun go-to source for the latest and most comprehensive information in our area. Subscribe for FREE today and receive a one-year free parenting magazine subscription on us!