Ice cream and summer go hand-in-hand! Here's a fun ice cream craft that's perfect to make with your kids this summer.
We used potatoes and paint to create this masterpiece! This craft is good for kids of all ages, but stamping is especially great for little ones still developing their fine motor skills.
Supplies:
White cardstock or paper
2-3 potatoes
Paint
Sprinkles, sequins, or large glitter (optional)
Step 1: Cut one potato in half lengthwise, then cut one of the halves into a triangle to create the cone stamp. Score the potato by making diagonal lines in both directions to create the ice cream cone's texture. Gently press the potato to separate the lines as much as possible (this will help to create a better design).
Step 2: Cut the other two potatoes in half to create the ice cream stamps. If you're using a large potato, you can cut it into 3 sections instead of using two potatoes.
Step 3: Dip the cone stamp in brown paint, then press it firmly onto the paper before lifting it up. The design works best with a small amount of paint. (You can stamp the cone on scratch paper first to remove the excess paint.)
Step 4: Next, dip one of the ice cream stamps in paint and stamp it above the cone. Repeat with the other two ice cream stamps, using different colors of paint for each stamp. The ice cream looks good with a lot of paint, so there's no need to remove any excess from the stamp.
Step 5: Decorate the ice cream with sprinkles, sequins or glitter. You can also use a paintbrush (or your fingers) to paint whipped cream and a cherry if you'd like.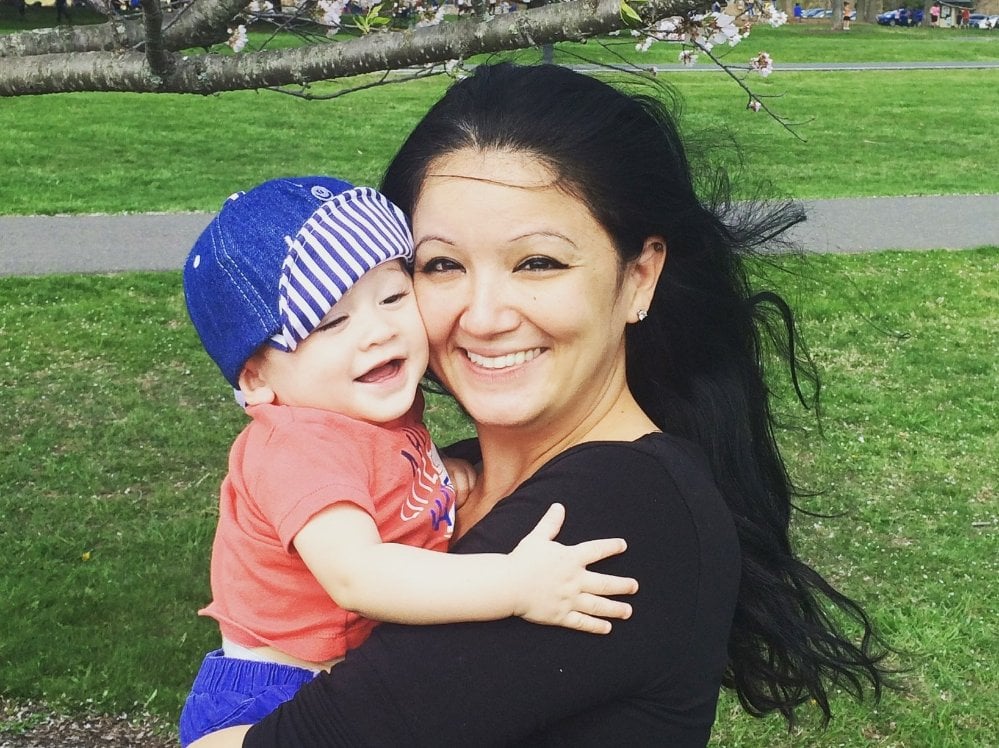 LeeAnne is the creator behind Raising Veggie Lovers, a resource for delicious recipes, fun crafts, and educational activities for kids. She is a stay-at-home mom of two young kids, and when she's not busy with them, she enjoys trying new foods and traveling.
Related articles:
Macaroni KID Lower Manhattan is the family fun go-to source for the latest and most comprehensive information in our area. Subscribe for FREE today and receive a one-year free parenting magazine subscription on us!